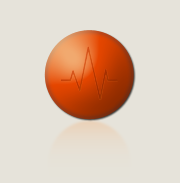 Health care policy, patient education, internal communications, compliance, how-to, technical training, whatever your health and medical content, we will make it come to life.
Medtronic
St. Paul Companies
Mayo Clinic
Abbott Northwestern
Northwest National Life
Widex Hearing Aids
Allina
HealthSpan
Novartis
Therapeutic Immunology
"We have found the working relationship with the Producers Consortium to be one of the best we've ever encountered with a vendor. They were creative, very responsive and cost effective. Simply put, we got a big bang for our buck with no surprises from the Producers Consortium. Given their particular expertise in the health care industry I feel confident in their abilities to handle virtually any project. I recommend their firm wholeheartedly as you plan for any video, film or print production."

Mary E. West
Senior Vice President
Therapeutic Immunology, Inc.